Lightweight, durable and odor-resistant trail socks designed for maximum comfort and premium fit, our Hike Medium Crew socks are ideal for rugged day hikes and year-round conditions.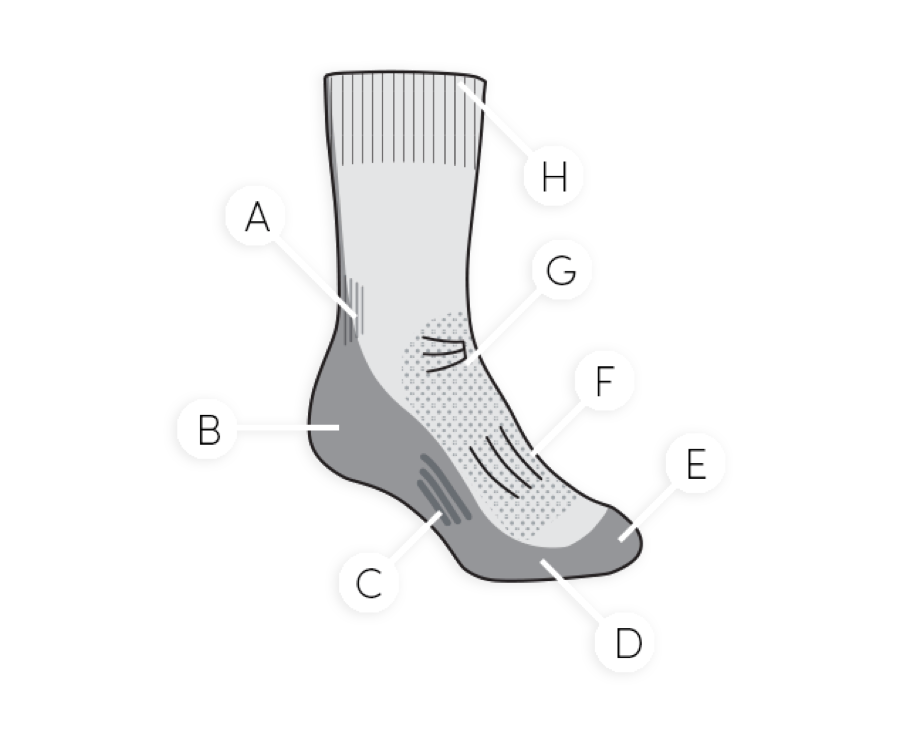 FeaturesA - Achilles support keeps your sock in placeB - Reinforced heel and toe for durability and strengthC - Instep support for stabilityD - Double-up merino cushioning for increased comfort in heel and metatarsal bonesE - Seamless toe closure to reduce bulk and prevent blistersF - Breathe zone for improved ventilationG - Function junction to eliminate bulkH - Comfort cuff wide welt for comfort
Product weightMedium = 128 g / 4.52 oz
Fabric content: 64% Merino Wool, 34% Nylon, 2% LYCRA®
CareMachine wash with similar colors. Do not use softeners, do not use bleach. Tumble dry on low, inside out.